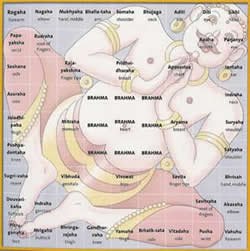 Due to Vastu Dosha of the plot, house's plan Flat's Directions, Many a Problems Stated as follows do arise...
* Delay in Marriage * After Marriage no Conception or Child Birth takes place * Misunderstandings amongst the couple * Problems faced by a child * Wealth loss or wealth gain for a short period * long term health disorders * Disputes in the family * Government / law related problems.
* Business not Making enough amount of profit * Labor related issues * sudden losses at business front * Income Tax Raids or any other legal issues * court cases * Decrease in production * sudden break down of expensive machinery * Accidents at work place * customer dissatisfaction or non repayment of credit * Partnership Issues * Degrading of quality of products * disseat factory care of medical problems * loss of goodwill
Pandit Suresh Pandey will guide you through the principles of Vaastu which will help you in maintaining harmony with five basic elements of universe which are Agni (Fire), Akash (Sky), Pani (Water), Prithvi (Earth) and Vayu (Air). Why some of the businesses with all the strategic planning and implementation do result in utter failure? How vaastu dosha can affect you health and family life?